back to the overview
Team Interviews | 13.07.2019
Le Tour de France 2019 with INSCYD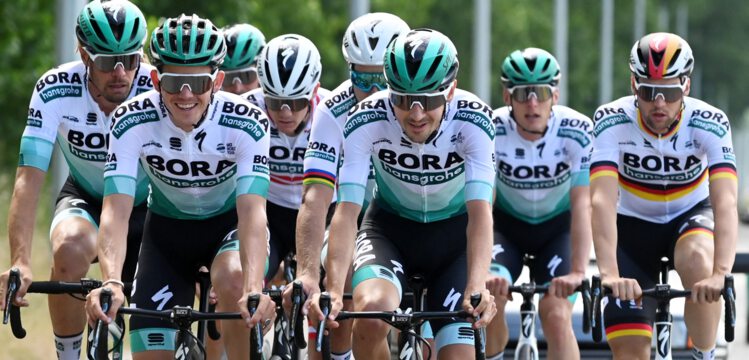 Extraordinary results need extraordinary precision. That's why ahead of the Tour we tested our riders more frequently. And to do so, we rely on the world's most advanced software for physiological analysis: INSCYD.
"Ahead of the Tour we performed a complete physiological assessment of our riders more than usual because we wanted to be sure that their performances were going in the right direction and we didn't want to make any mistake," says our Performance Director — coach Patxi Vila.
The more you test — without making it too often either — the more you know about their individual and specific metabolic profile, state of form and performance status.
"We normally test them four and two weeks before the Tour, but if we're not happy with the results or we have some further doubts, we test them again according to our needs," says Vila."In four weeks, but even in two, we still have time to change their programs and fine-tune the impact the training can have on their performances."
Though, every rider is different and has a different goal. That's why we need to check different physiological parameters and plan different training plans to trigger unique physiological adaptations.
For example, a sprinter need to have a good endurance, but with them we need to focus on their full-out and anaerobic efforts. On the other hand, with climbers and time triallists we don't need to focus too much on their short sprints and can we can actually look more at those 3-minute all-out. INSCYD allows us to have this level of accuracy and makes the tests and training plans truly individuals.
The other positive element of testing our riders with INSCYD is that we can perform the test where it most matters, that is on the road. This is highly appreciated by the riders and the coaches alike, because it's handier than going to a lab, but also because we can integrate the test into the training session.
"They can do a set of intervals up a hill and they will not loose training days, which is very important before important races," adds Vila.
Another upside of INSCYD is that we can test more riders at the same time, making those training-testing sessions even more effective.
"Testing one or two riders at the same time is super easy, but when you get used to the system and everything goes well, in half an hour we can test three riders easily and have their complete metabolic profile ready shortly after the end of the tests."