BORA - hansgrohe is seeking game changers
The future belongs to you
We're looking for outstanding talent for our teams (BORA-hansgrohe and our U19 Team Auto Eder) and are seeking athletes through less conventional ways. It's not only about your current sportive capabilities. We're also interested in where your journey could lead you, both in terms of your performance and your strength of character.
Who we are looking for
Are you an unrecognised talent? Are you already a successful athlete? Do you feel at home in another sport and have what it takes to be successful in cycling?
Let's find out together if you could be a good fit for our scouting program. Our program is aimed not only at young cyclists, but also talents from other sports.
"Although I come from mountain biking, and am not far removed from road cycling, two years ago, I would never have dared to dream of being a professional cyclist with BORA - hansgrohe today."
Ben Zwiehoff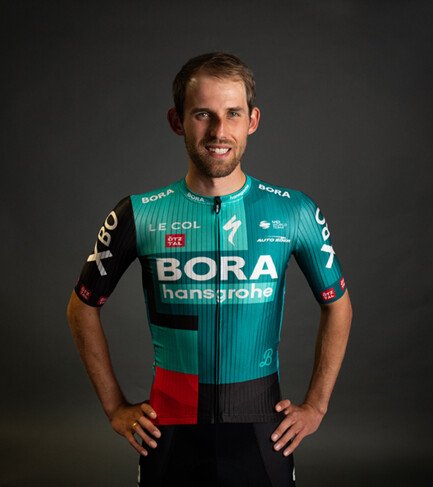 "The idea of switching to a bike had been on my mind for a while. From the invitation to the training camp last summer, to signing the contract, everything went incredibly quickly."
Anton Palzer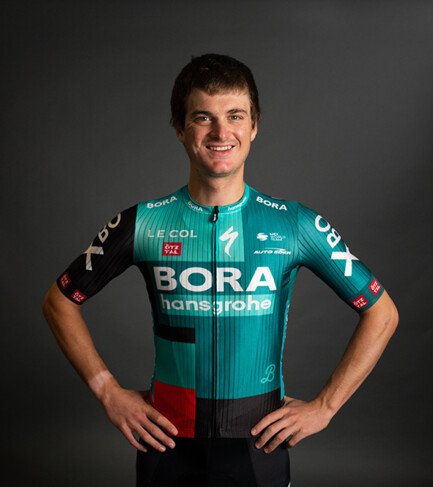 Ben was a member of the German national MTB team for several years. Despite that, he felt that he wasn't quite in the right place, given his skills. In mountain biking, one must be very explosive and be able to deliver high peak performances. However, Ben's talents lie in being able to produce consistently high performances over long periods of time. In 2019, he joined BORA - hansgrohe at a training camp and it quickly became clear that he was an excellent mountain bike rider on a road bike. As of this season, he's been riding with the best in the WorldTour
Toni was one of the most successful ski mountaineers in the world. In 2021, he won the vice world championship title, and at the same time, was already preparing for his first season with BORA – hansgrohe. As of April 1, he's been riding as a professional cyclist. One of our coaches originally became aware of Toni through his extraordinary performance data. More detailed analyses of this data then followed, and in the summer of 2020, he spent a week in altitude training with a few of our riders. It quickly became clear that he also cuts a good figure on the bike. The result was a professional contract starting in April 2021.
Team Auto Eder
The talent factory
In Team Auto Eder, we also have our own international U19 team, where we carefully develop young talent. The young Belgian Cian Uijtdebroeks is racing for this team in 2021, yet already has a contract with BORA - hansgrohe for 2022.
Registration
This is how it works
We ask for your understanding that we can only respond to those athletes in whom we see the requisite potential to be included in our program.
The process starts when you click on one of the links below. Depending on whether you are a cyclist or from another sport, we will ask you to download and complete a questionnaire, fill out a form and submit your performance data. If we are convinced by your data, one of our coaches will contact you.
If you are already involved in cycling, whether it be road cycling, mountain biking, cyclocross or track cycling.
CLICK HERE FOR THE FURTHER REGISTRATION PROCESS AS A CYCLIST
If you come from another sport and your achievements are outstanding, let us know what you have achieved so far. What is your athletic training like? What volume and loads have you been training for the past few years?
CLICK HERE FOR THE FURTHER REGISTRATION PROCESS IF YOU ARE NOT A CYCLIST
Rider from this year's roster who turned pro with BORA - hansgrohe