back to the overview
Press Releases | 12.08.2022
"Breaking the Cycle": The exclusive documentary about Anton Palzer's transformation from ski mountaineer to professional cyclist at BORA - hansgrohe.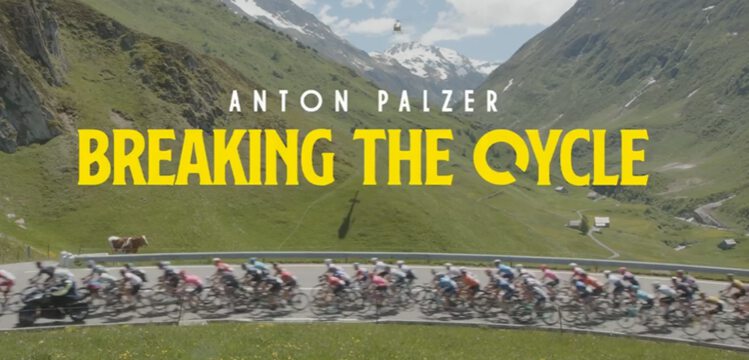 The brand-new documentary "Breaking the Cycle," tells the Anton Palzer story, that of a champion ski mountaineer who retired at the peak of his career to become a professional cyclist at BORA – hansgrohe.

Viewers receive exclusive insight into how the German ski-mo star approaches the demands of professional cycling in races such as the Tour of the Alps and Tour de Suisse, gets used to his new role as a team player and ultimately successfully completes his first Grand Tour, the Vuelta a España 2021, only five months after his first professional race.

In this unique documentary, Red Bull and Eurosport show how this remarkable transformation came about. From the first sports medical examinations, to training camps, to his first races with BORA - hansgrohe, Toni and the team were accompanied exclusively for a year.

"Breaking the Cycle" will be available on Discovery+, Eurosport and GCN+ on Monday 15 August at 21:00 CEST and on Red Bull TV from 22 August.
"I want to tell the story of Anton Palzer and not try to imitate other athletes such as Primoz Roglic, for instance. He also came from a different sport. But I want to tell the story of me and to show people if you're bold, if you're fearless, if you work hard, you can achieve a lot in life. And I think when you change sports - I was 28 years old, so not that young - that's a bold step. And I did it. Now I would say the project, Anton turns to pro cycling, is pretty successful." – Anton Palzer

"It was certainly a risk for us, but I think in the end, our joint success proves that we made the right choice. Sometimes you have to leave familiar paths and try something new, that's the only way to get ahead. We are committed to this, as Team BORA - hansgrohe, but Toni also encapsulates this approach perfectly in his story. He has become an important part of BORA - hansgrohe over the past two years and his learning curve, including getting to know his role and tasks, is remarkable. One must also put his achievements into perspective. As an absolute beginner as far as cycling is concerned, from the first race to the Vuelta in just 5 months, that is actually difficult to even put into words. Anyone who has been a racer knows what I mean by that. Normally after spending years in the junior and U23 ranks, and having taken the first steps in professional cycling, you probably have seven or eight years of experience before you tackle a Grand Tour. With Toni, it was just 11 months from signing to the Vuelta." - Ralph Denk, Team Manager BORA - hansgrohe