back to the overview
Team News | 02.03.2016
Three in a row for BORA – ARGON 18
The German Pro Continental team has been awarded a wildcard for the Tour de France 2016.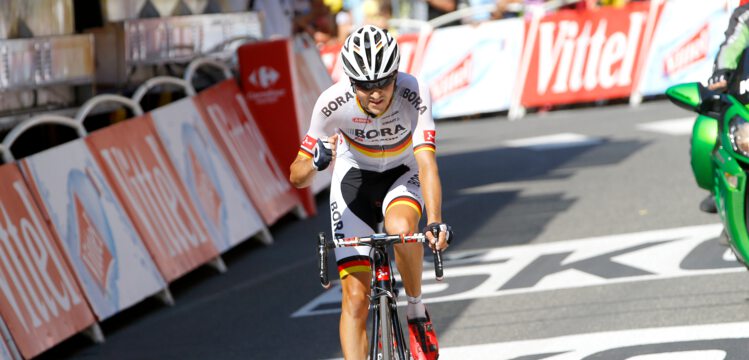 Great news for BORA – ARGON 18. The team from Raubling (Bavaria/Germany) has been awarded a wildcard for the Tour de France for the third time in a row. This has been announced from Tour organiser ASO today.
The 103rd edition of the most famous cycling event starts on the 2nd of July on Mont Saint-Michel (Normandie) and traditionally ends in Paris on the 24th of July. The riders will have to cover 3.519 kilometres in 21 stages: 9 flat stages, 1 hilly stages, 9 mountain stages and 2 time trails. Also Spain, Andorra and Switzerland will be visited, and with the Mont Ventoux is one of most mystic climbs included in this year course.
BORA – ARGON 18 is keen to set a mark in the opening flat stage with Sam Bennett. The young sprinter proved with 5 wins in 2015 that he can also challenge the top sprinters. With Emanuel Buchmann and Dominik Nerz the team has two German cards to play in the mountains. With his 3rd place in last years' queens stage, Buchmann already showed his talent in Tour de France. This year his goal is to stabilise his performance and therefore also be able to may surprise in the GC.
"These are great news today! To be invited for the third time in a row to the worlds biggest cycling event is a big honour, and I want to thank the ASO for their trust in us. But it is also a proof that we have presented ourselves very well in the past, and always showed good performances. Now the whole team can focus on the preparations for our highlight – the Tour de France 2016. With Sam Bennett we have a very fast talented sprinter for the flat stages. With Buchmann and Nerz we have two German cards to play when it comes to the big climbs. Nerz has shown in the past that he is also able to play a role in the GC at a Grand Tour, we hope that he is back to full strength this year. But also Patrick Konrad has the talent and ability to may surprise in the mountains. But the most important thing now is that all our guys stay healthy. Then we just need some luck to also be spared from any crashes in the first frantic week. If the preparation is good, without any problems, a lot will be possible." - Ralph Denk, team manager