back to the overview
Press Releases | 14.09.2021
Done and dusted - Toni's first Grand Tour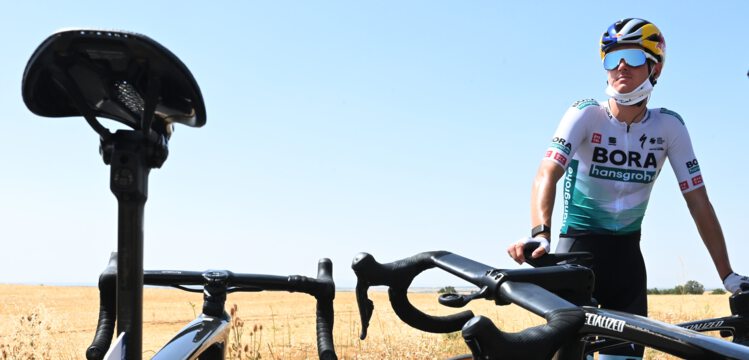 The Vuelta 2021 was an experience with lots of ups and downs. For me, it was one of the most challenging three weeks I've ever experienced in my life.
Of course, it wasn't easy for me because I'm new to cycling, and the level at the Vuelta - one of the biggest races in the world - is incredibly high. Day after day, there is first-class cycling on show there!
From the beginning, it was clear to me: This will be a tough three weeks!
In the first week, I, unfortunately, had a very painful fall. That was the moment when I realised what a significant factor the head is in the sport. If you are mentally strong, you manage pretty okay - Then you fight until the next rest day, and then it always goes on somehow!
What have I learned for myself?
In short: Kick, kick, kick! No matter if you're have a good day or a bad day. Of course, over three weeks there are good days, as well as not so good days.
If you never give up and keep pedalling, you will eventually reach the finish line, despite the bad days.
At the same time, of course, there are also the good days. There you feel good again, strong and you are motivated for the next days!
You have to pay a lot of attention to where you are in the peloton, how you can save the most energy and how you can best position yourself in the peloton with so many world-class riders is a real battle. Especially when it comes to the downhill or before a climb, it becomes very challenging.
Conclusion:
It was an insanely beautiful but also challenging time. I'm proud of myself for making it to the end. To be honest, I would never have thought that I'd come through the Vuelta so well. In the end, it was a very special moment to enter Santiago de Compostella.