back to the overview
Press Releases | 13.10.2022
BORA-hansgrohe extends contract with Ötztal Tourism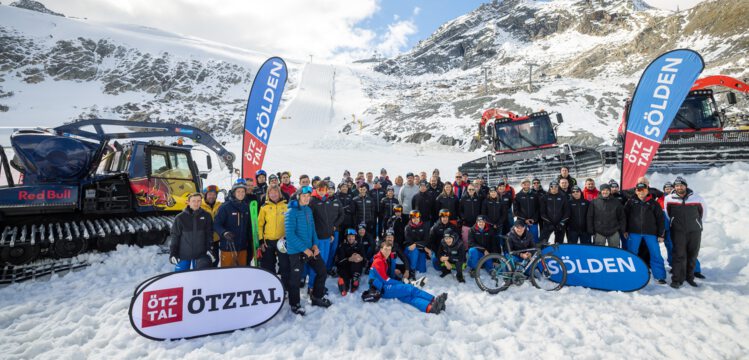 BORA-hansgrohe commenced a successful partnership with Ötztal Tourism in 2020, a partnership which has been extended for another two years during the team's camp in Sölden.
As every year, BORA - hansgrohe takes advantage of the diverse offer of the Ötztal to ring in the new season within the framework of a team camp. In addition to several meetings, fittings and workshops, the team also had the opportunity to utilise various leisure activities as team building activities. On Wednesday, for instance, the entire team went skiing on the Rettenbachferner.
The Ötztal is one of the most sportive regions in Austria in summer and winter and is therefore an ideal partner for BORA - hansgrohe. In addition to the traditional October Camp, the region around Sölden is used for various high-altitude training camps during the season.
"Cycling is one of the most important tourist fields for us and our infrastructure offers the ideal terrain for every cyclist, whether they ride on narrow or wide tires. This is why we work hard every year to expand and perfect our cycling-related activities. The prevailing ideal conditions are also reflected in our partnership with the professional bike racing team BORA - hansgrohe, who regularly stay in Ötztal for various training camps." - Oliver Schwarz, CEO of Ötztal Tourism
"There are few large tourist regions in Europe that make such an effort for cycling and cycle tourism as the Ötztal. My riders have been perfecting their fine-tuning here for two years and that completes our success. I am very proud of our partnership with Ötztal." - Ralph Denk, Team Manager