back to the overview
Team Interviews | 25.03.2020
How smoothies can help strengthen the immune system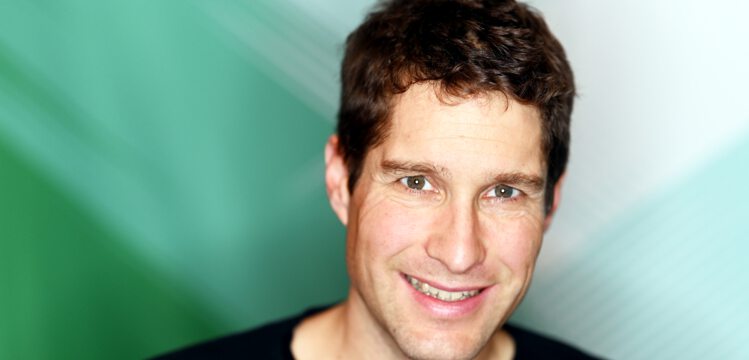 As a nutritionist, Robert Gorgos is responsible for running the nutrition program for the BORA-hansgrohe riders. His areas of responsibility encompass not only nutritional recommendations for training and races, but also, for example, the purchases of specific foods at the races. In the interview, we spoke with him about how athletes can strengthen their immune system through nutrition.

Robert, in the wake of the coronavirus crisis, many cyclists are looking for information on how they can strengthen their immune system. To what extent can nutrition make a difference here?
Robert Gorgos: Of course there is nothing specific you can do against Corona or any other virus, but the immune system can be supported generally through the right diet. This is all the more true as currently few Germans implement the recommendations of the German Nutrition Society (DGE). Current figures illustrate that only 13 percent eat the recommended amount of vegetables, and only 41 percent consume the recommended amount of fruit. And in this case we're only talking about quantities and not even quality. So there is definitely the potential for improvement.

How do you specifically look after the professional riders?
Gorgos: First of all, I have to say that we do not necessarily devise strict nutritional plans. It is much more about creating a healthy basis in terms of nutrition. When shopping, we select local products, pay a lot of attention to quality, and of course, we also pay attention to the nutrional value of the food. When we talk about the immune system, for example, the so-called secondary plant substances are particularly important. They are found in vegetables, fruits, potatoes, legumes, nuts and wholemeal products, and function as antibodies - and can therefore also help the human immune system.

Are there any foods that you can particularly recommend here that are regularly used in your team kitchen?
Gorgos: Certainly there are some classic foods that we often rely on, because of their beneficial effects on the immune system. For example ginger, garlic, onions, cabbage, broccoli, lemons, nuts or fresh herbs. All these foods are extremely rich in secondary plant substances. We use them both when devising our menus and in the preparation of smoothies. I have to say that local produce is certainly the best choice for consumers who are looking to strengthen their immune system.

What does the diet of pro riders consist of throughout the day?
Gorgos: In the morning we usually serve seasonal fruit and smoothies. At noon, after training or race we provide pasta and salad. In the evening we have dishes that are easily digestible - for example an antipasti salad with a mixture of raw and steamed vegetables. We also often offer the odd smoothie or two. Another topic concerning the immune system is that of probiotic foods such as yoghurt, naturally cloudy apple cider or sourdough bread. All these foods are beneficial for intestinal flora. After all, a healthy intestine can also contribute a great deal to a strong immune system.

Due to the recent corona virus, we have to take protective measures. Quite a few riders have moved their training inside. Particularly when cycling indoors on the rollers, you sweat a lot more than outside, where you have the wind to cool you down.
To conclude, can you give us some tips on how to deal with this in terms of nutrition?

Gorgos: This is a big topic right now. During indoor training, it is important to moisten the mucous membranes regularly, otherwise a virus could potentially penetrate much easier. So in the indoor climate, it is therefore important to hydrate well and compensate for the greater loss of fluids. One possibility includes mineral drinks. Our partner HIGH 5, for example, offers a product with an echinacea mixture that is intended to strengthen the immune system. After training, we often drink teas with ginger and lemon. In the evening, the pro riders will have a Krombacher 0.0% to replenish their mineral balance. When it comes to food, high-quality dried fruits - such as apple rings, apricots, dates, figs or raisins - are also a good option.

Robert, thanks very much for the interview and all of your tips.