back to the overview
Team News | 03.05.2016
From the Tour to the Vuelta!
BORA – ARGON 18 to race for the first time two Grand Tours in one season.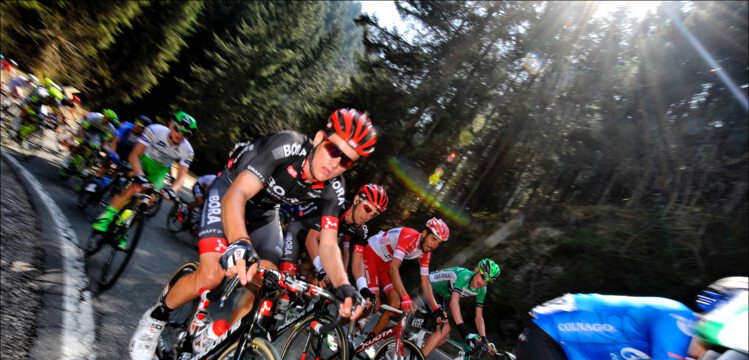 Great news for BORA – ARGON 18. The German Pro Continental team from Raubling (Bavaria/Germany), has been awarded a wildcard for the Vuelta a Espana today. This means, that the team will race two Grand Tours in one season for the first time in its team-history.
From the start on the 20th of August to the finish on the 11th of September, the riders will have to cover 3.277 kilometres in 21 stages: 7 flat stages, 12 mountain stages, 1 time trial and 1 team time trails.
BORA – ARGON 18 has good memories about the Vuelta, at the last participation in 2013 Leopold König finished the race in a fabulous 9th place in the GC. This year the team will give some of their young talents the opportunity to race one of the Grand Tours and to develop as a rider. Besides that, José Mendes will be the routinier in the line-up who already proved that he can play a role in the GC of the Vuelta.
"For the team this is really a stepping stone. We will race for the first time two Grand Tours and for a team this means not just you need the riders to do that, you also need the infrastructure and staff to handle that challenge. Because we are now able to do that, you can also see that we still grow as a team, even this growth is sometimes happening in the background. Regarding the race we have great memories and are very happy and proud to be invited again. In a team like us, with many young riders, it is important to be able to provide a second Grand Tour in the race programme. I expect a top motivated team on the line and riders that represent our colours active and aggressive in the race. The goal is to repeat the stage win of 2013 and our young guns like Silvio Herklotz and Gregor Mühlberger are talented enough to surprise if they have a good day and a little bit of luck. But also José Mendes proved already that he can climb with the best in a Grand Tour." - Ralph Denk, team manager