back to overview
Lifestyle Blog | 16.03.2017
Krombacher o,0% - What's regeneration got to do with it?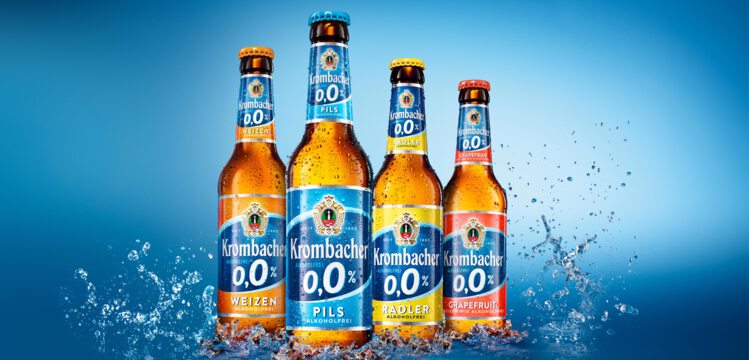 Regeneration is a key factor to sporting success. The body needs its time to compensate, adapt and get stronger from the strains of a training or competition session. Only if this sensitive pause is handled right, you can reach the best performance. Naturally there are several ways to support the human body to regenerate and refuel its energy sources. Of course this is also a great topic within the BORA-hansgrohe Team, so every rider will be supported in an optimal way.
Without saying, the team avoids alcohol during the training and competition season. Especially during the regeneration phase, alcohol will impede the storage of new energy sources. As Krombacher o,0% is alcohol-free, isotonic and furthermore contains Vitamin B12 and folic acid it can support the regeneration. The included Vitamin B12 and Folic acid contribute to the normal function of the immune system and Vitamin B12 to a normal energy-yielding metabolism.
Krombacher o,0% is a perfect addition beside water, teas and smoothies that we can offer our riders.